A FORWARD-THINKING INTERIOR
The front cockpit's design advances the human-centered philosophy of Lexus. Inspired by the tazuna reins favored by traditional Japanese equestrians, the steering wheel features switches that are precisely synced with the available Head-Up Display, creating a space where drivers can control various functions such as navigation, audio, and drive mode select while concentrating on driving.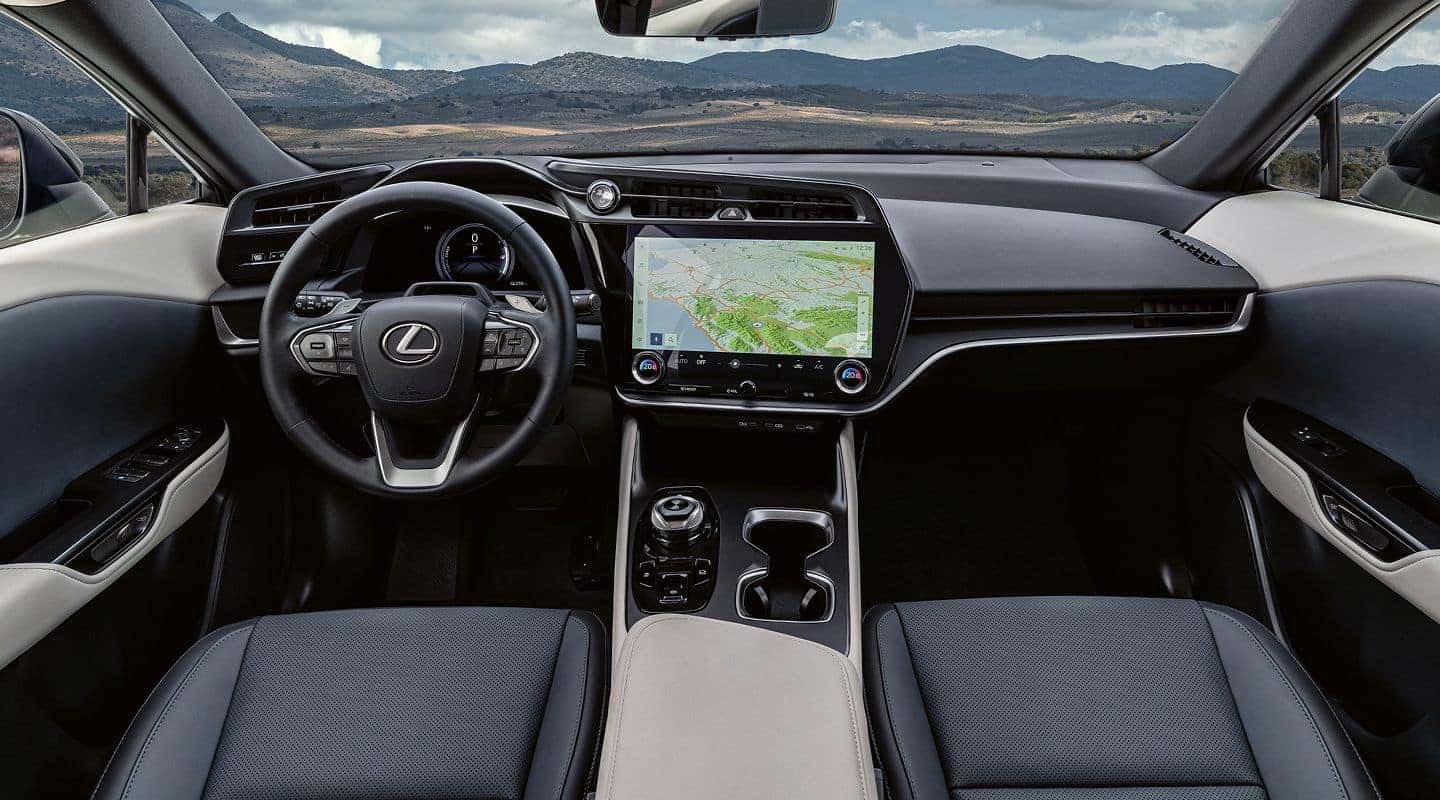 DESIGNING THE FUTURE:
The exterior design expresses the seamless acceleration and dynamic torque-filled performance specific to electric vehicles. The signature Lexus spindle grille is replaced by a Spindle Body which focuses on aerodynamic efficiencies, optimized proportions, and style—versus serving the cooling and exhaust needs of an internal combustion engine. This styling evolution ushers in a new Lexus aesthetic and establishes a new design direction for future electrified offerings.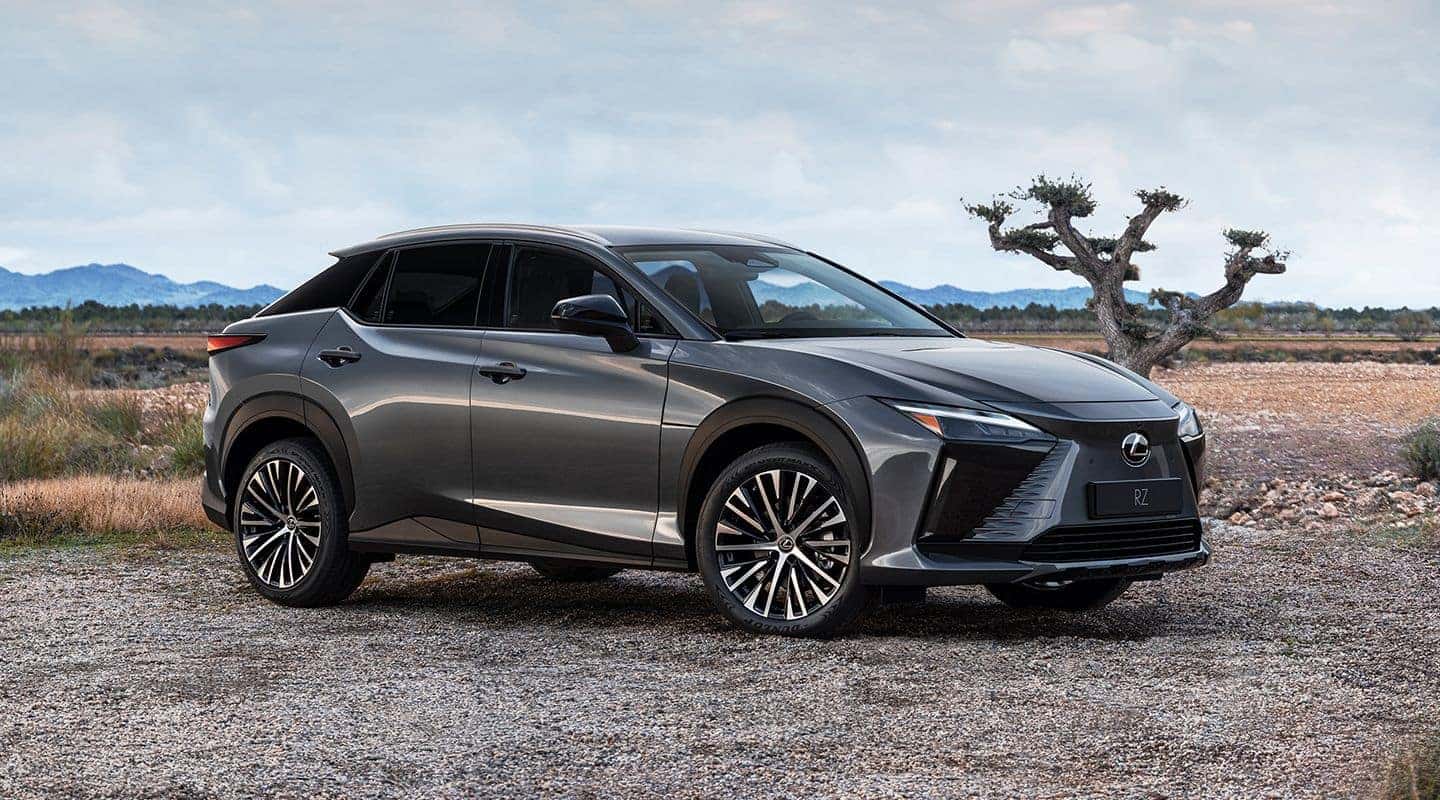 SMARTER CABIN:
Ambient interior illumination offers a rich experience while driving. The world's first Shadowy illumination changes the shade of light projected on to the door trim ornament when the doors are opened and closed, adding new flair to the interior space. In addition, the cabin of the RZ 450e features a panoramic roof which visually opens the space, while passenger comfort is improved by a highly efficient heating system featuring a Lexus-first radiant heater.